---
ANNOUNCEMENT!

New Engagement and Retention Analysis Report
Allows Organizations to Understand Employee Satisfiers and Motivators

---
Harrison Assessments: A Leading Performer in Job Related Assessment Tools
Harrison Assessments Talent Solutions™ (HATS) is a leading performer in assessment theory, methodology and technology, with high accuracy in predicting job performance.
Harrison Assessments provide proven tools to assist in the selection, recruitment, and development of employees. We have been using Harrison Assessments, a versatile and powerful system, with our clients and candidates for over 15 years.
Harriso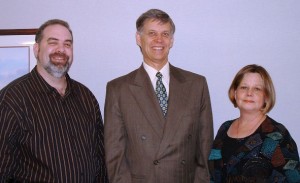 n Assessments supports the full spectrum of talent management services: selection, development and career transition. We love it because it is comprehensive, fast, accurate, easy to use and cost-effective, and it assists in matching
individual traits, preferences and competencies to your position requirements and team dynamics.
Backed by over 20 years of research, Harrison Assessments has over 2 million users in 25 countries and is offered in 20 languages. As authorized distributors and master trainers for Harrison Assessments in the US an Canada, we invite you to consider how this tool might be of value to you and your organization.
Harrison Assessments help companies around the world to make better employment decisions through leading-edge, online solutions.
Development Solutions
Develop Performance
Build Leaders and Teams
Generate Satisfaction and Retention
Recruitment Solutions
Pre-assess Your Applicants
Optimize Interviews
Make the Best Hiring Decisions
HATS provides predictive assessment suitability for job related behavior, and eligibility (education, experience and skills) outside of interviews or resume.
Benefits of HATS
Hire smarter
Build strong teams
Spot the stars on your staff.
Improve selection decisions while reducing hiring costs
Significantly reduce time to hire
Retain and engage top talent
Features of HATS
Quick & Easy Set-up
Comprehensive
Instantaneous
Accurate
No upfront costs
Harrison Assessments: Core Technologies
Harrison Assessments™ (HATS) provide proven tools to assist in the selection, recruitment, and development of employees. Pathfinders relies on HATS expertise and a large selection of assessments to meet clients' career needs.
Harrison Assessments' web-based solutions are rooted in technologies and intelligence that produce better insight leading to better decisions, which produces better employees,  leading the assessment industry in innovation. These technologies include:
SmartQuestionnaire™ collects more information, produces greater insight, and takes less time than typical questionnaires.
ParadoxTechnology™ provides significantly greater predictive insight into candidate and employee behaviors than typical assessments.
Enjoyment-Performance Methodology ensures employee work satisfaction, performance, and retention.
Job Success Formulas make it easy to select, interview, and hire the best people the first time.
What does Harrison Assessments Talent Solutions™ do?
Effective use of assessments can contribute to extraordinary increases in productivity. They have reduced employee relations problems, employee turnover, stress, tension, and overall human resource expenses. Employees will have higher job satisfaction and much higher morale resulting from better job matching and/or interest in employee feedback.
Your company can effectively use Harrison Assessments to:
match individual traits, preferences and competencies to position requirements and team dynamics.
incorporate company values and culture
leverage strengths of your potential and existing employees
discover hidden inconsistencies impact job performance and satisfaction.